We recognise that the world needs to achieve net zero emission by 2050 at the latest.
We will play our part in tackling climate change by reducing emissions, scaling up products and services that enable lower-carbon mobility, and minimising our waste.
Climate Change: Own Operations
Climate Change:
Own Operations
Target: Own operations: Reduce our carbon footprint by at least 50% by 2030 (vs 2021) and reach net zero by 2050.
We have a responsibility to respond to climate risk, and to measure and reduce our carbon emissions. We set a target in line with science, to reduce our operational carbon footprint by at least 50% by 2030 (vs our 2021 baseline) and reach net zero by 2050. In 2022, we developed a carbon reduction roadmap which sets out how we will achieve this target, through a combination of renewable electricity and energy efficiency.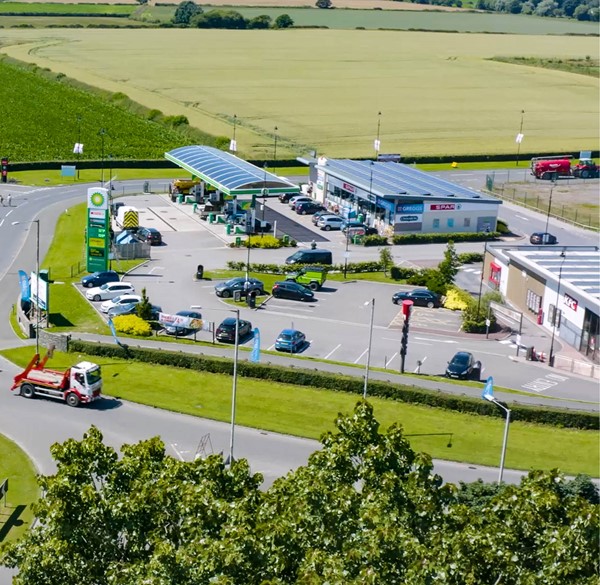 Climate Change: Products & Services
Climate Change:
Products & Services
Target: Products and supply chain: Develop a carbon reduction target in 2023/24
As a convenience retailer with sites in local communities across the world, we are well placed to play a role in the transition to a lower-carbon economy through our products and services. We continue to explore options with automotive manufacturers and industry experts to offer electric vehicle charging solutions. We now have over 500 EV charging points across sites in the UK and Europe. We are also actively considering how compressed natural gas, liquefied petroleum gas, and hydrogen could sit alongside traditional transport fuels, with a particular focus on the potential for hydrogen to power light and heavy-duty vehicles.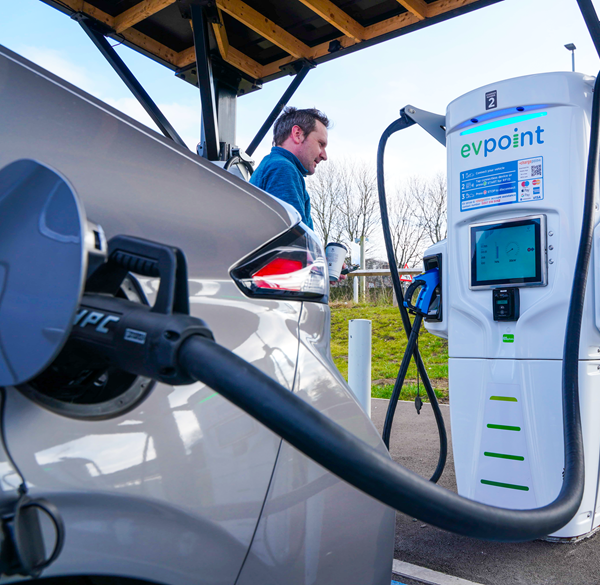 evpoint
'evpoint' is our proprietary branded ultra-fast electric vehicle charging proposition that we believe has the potential to become one of Europe's leading charge point operators. We have installed EV chargers at over 20 trial sites across the UK and Europe and have earmarked a broader rollout across many hundreds of our sites through to 2026.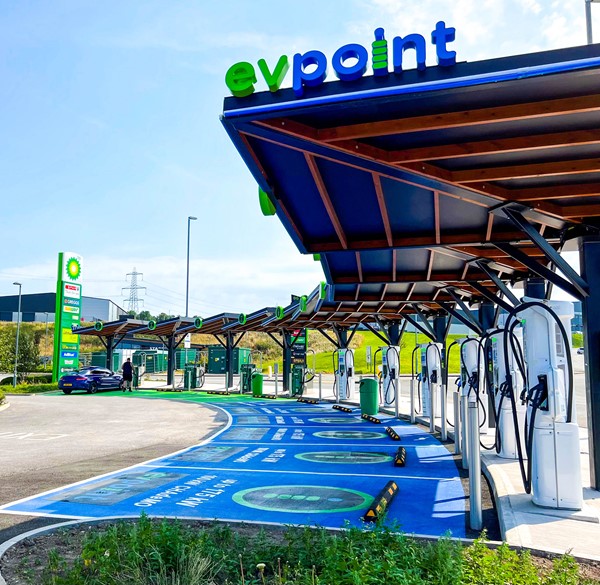 Target: Aim to increase our landfill diversion rate year on year
We aim to minimise waste and maximise waste recovery and recycling – not only is this good for the planet but it also reduces our operational costs at the same time. As a food retailer we have a role in ensuring food doesn't go to waste. In the UK and Europe, we partner with Too Good To Go (TGTG), an organisation which seeks to prevent food waste. An app allows anyone to buy unsold, surplus food in 'magic bags' at a discount at the end of the working day. Since the start of the partnership, we have sold nearly 2.4 million magic food bags from almost 1,500 EG sites, helping to avoid an estimated 6,000 tonnes of CO2e.