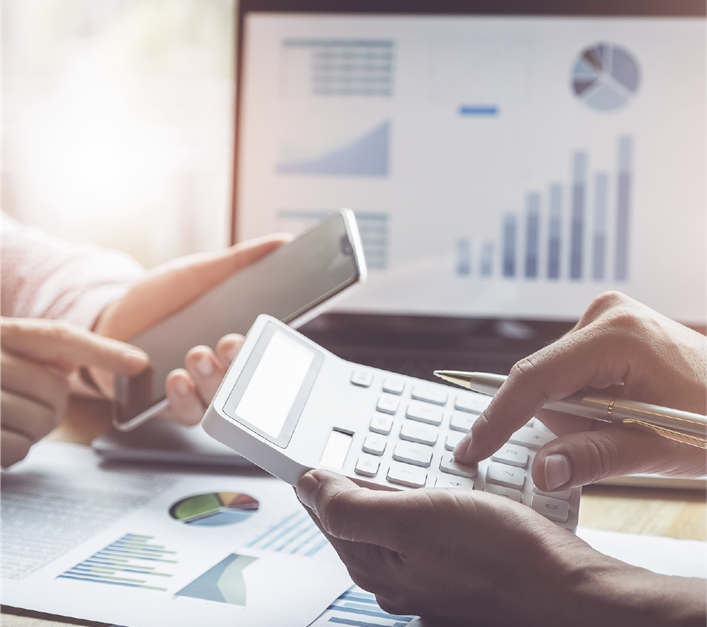 Finance
Quarter 3 2020 Trading Update  
Quarter 3 2020 Trading Update  
Record quarter of profitability and update on systems and governance. EG Group is pleased to announce a trading update for the third quarter of 2020, representing the three months to September 30, 2020.
EG Group is pleased to announce a trading update for the third quarter of 2020, representing the three months to September 30, 2020.
Q3 Performance Highlights
Record quarterly EBITDA for the Group, up 90% on a reported basis and 54% on a like-for-like basis, in line with preliminary guidance

Like-for-like growth in profitability across all business streams with continued resilience of Grocery & Merchandise sales, strong recovery of Foodservice following temporary closures in Q2 and a recovery in fuel volumes supported by continued strong fuel margins across all operating countries

Like-for-like revenue decline driven by reduced fuel volumes and lower fuel retail prices compared to same period in 20191
Group Financial Position
Disciplined approach to controlling operating expenses remains in place, supporting strong growth in profitability
Discretionary capital expenditure program has re-commenced in the light of the strong performance of the Group
Continued strong liquidity management saw cash and liquidity headroom increase to $1.4bn at the end of Q3
Q3 Financial Summary
$m

 

 Q3

 

YTD2

2019

2020

Var (%)

2019

2020

Var (%)

Total revenue

5894

5728

(2.8)

16066

15583

(3.0)

Total revenue LFL3

5894

4834

(18.0)

15788

12135

(23.1)

Group EBITDA

251

478

+90.5

646

1059

+63.9

Group EBITDA LFL3

251

386

+54.3

741

751

+17.2

Grocery & Merchandise Gross Profit

246

374

+51.9

639

976

+52.8

Food Service Gross Profit

64

112

+74.8

174

205

+18.0

Fuel Service Gross Profit

357

515

+44.2

934

1389

+48.8

Net Debt 4

7070

8493

 

7070

8493

 

Liquidity headroom5

 

923

1382

 

923

1382

0000
1 EG Group's revenue is heavily impacted by fuel wholesale prices, which are outside the Group's control, and as such headline revenue figures are not a key performance indicator for the Group.
2 YTD represents the period January to 30 September
3 Like-for-like ("LFL") results exclude the impact of acquisitions and disposals that completed in the last twelve months to September 2020.
4 Net debt being current and non-current borrowings (excluding lease liabilities) less cash and cash equivalents as at 30 September for each period presented
5 Liquidity headroom is defined as cash in bank (excluding cash held on site and cash in transit) and available RCF/overdraft headroom
US Acquisition
On November 9, EG Group announced that it has agreed to acquire Schrader Oil, which currently operates 18 convenience retail stores and fuel stations in Northern Colorado, United States

This acquisition supports the Group's commitment to expand its presence in the US, and will see the Schrader sites rebranded and combined with EG's existing network of 88 Loaf 'N Jug convenience stores in Colorado

The deal is being funded using existing cash reserves and is not material to EG Group's balance sheet
Governance and Systems Update 
EG Group has also announced today the appointment of John Carey, a highly respected business leader with diverse international experience, as a non-executive director (see separate announcement)

EG Group continues to actively seek the appointment of a Board Chair and an Audit committee chair, for which a formal process is already underway with terms of reference agreed and candidates identified

EG Group continues to invest extensively in the development of its Group functions and systems, driving best practice on a global basis
The Group's IT team will reach 275 people by the end of 2020, up from 100 in 2018, under the leadership of Group CIO Graham Billsborough
H1 2021 will see the completion of the migration of the Group's finance systems to the SAP S/4 Hana Finance platform in Europe and Australia; this follows the establishment of a centralized US finance function in H1 2020, and the successful transition of all US brand banners to a single Oracle eBusiness platform.

Our global network and communications platform supported EG Group through its COVID-19 response, with online meeting minutes increasing from an average 1,000 minutes per month in 2019 to over 1,000,000 per month today.
Mohsin Issa CBE, co-founder and co-CEO of EG Group, commented: "We are pleased to confirm a record quarter of profitability for EG Group in the third quarter, reflecting the resilience and differentiation of our best-in-class, diversified business model.
"At the same time, we continue to invest in developing our systems and governance, and I am delighted to welcome John Carey to the Board as a Non-Executive Director. We are actively considering additional Non-Executive appointments and will provide further updates in due course.
"Despite the stricter COVID-19 restrictions that we have seen introduced across a number of markets in the fourth quarter, we are proud that the vast majority of our sites will remain open and our exceptional employees will continue providing an essential service to millions of customers in our global communities. While there will inevitably be some impact from the renewed national lockdowns in Europe, our business has demonstrated its resilience and is strongly positioned for the future."