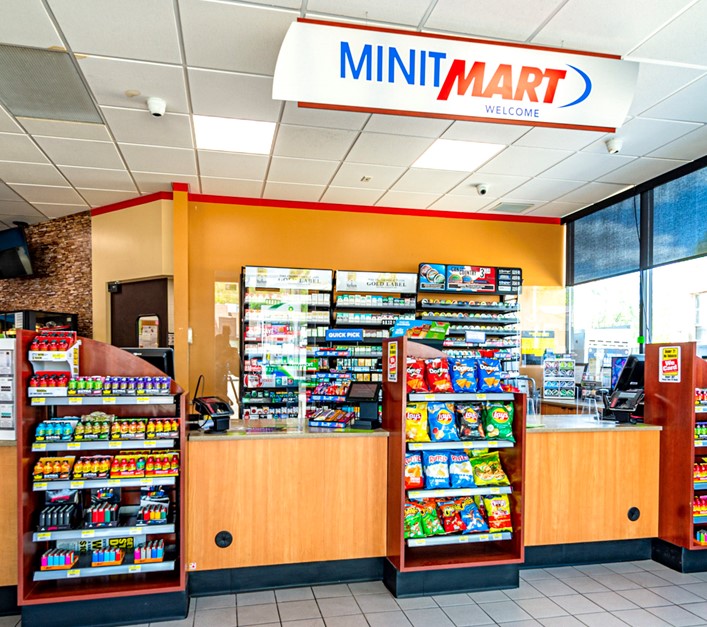 Mergers & Acquisitions
EG Group acquires Minit Mart Portfolio in the USA for $305m
EG Group acquires Minit Mart Portfolio in the USA for $305m
EG Group is pleased to announce further expansion across the United States of America through the acquisition of a portfolio comprising 225 Minit Mart branded convenience retail stores and gas stations and some other related assets (Minit Mart) from TravelCenters of America LLC (Nasdaq:TA).
The purchase price for the acquisition, before working capital adjustments, is $305m with the Minit Mart business having recorded an audited FY2017 four-wall EBITDA of $43m. With EG Group expecting annual synergies in the region of $20m, post-synergy acquisition multiple for the deal is in the region of five times.
Minit Mart operates across nine Midwest US states that are highly complementary to EG Group's existing US operation. The acquired business employs almost 2,500 employees and generated FY2017 revenue of $720m.
Earlier this year EG Group acquired a 762 site convenience store business in the United States from Kroger Co. (NYSE:KR), operating under the following banner names: Turkey Hill, Loaf 'N Jug, Kwik Shop, Tom Thumb and Quik Stop ("Kroger Deal"). As part of the Kroger Deal, EG Group established their North American headquarters in Cincinnati, Ohio. With the inclusion of the Minit Mart portfolio, EG Group will own and operate circa 1,000 sites in the US. 
Mohsin Issa, Founder and co-CEO, EG Group commented: "We have a firm commitment to growing our presence in the USA, the world's largest convenience market and are extremely pleased to have signed definitive transaction documents to acquire the MinitMart network from TravelCenters. The Minit Mart portfolio will be a strong addition to our business.
Our group's ability to maintain consistency in brand standards along with delivering the right customer experience have made EG Group a partner of choice. Our proven track record of developing similar portfolios, creating career opportunities and being able to leverage our relationships with leading retail brands to meet customer needs and align with market trends is second to none."
Zuber Issa, Founder and co-CEO, EG Group added: "For the past 17 years, we have had a vision of becoming a leading gas station/convenience store operator around the world. This is another exciting international milestone on our growth journey. The MinitMart acquisition will underpin a more sustainable network, allow us to explore further real estate development prospects and more importantly provide further growth opportunities in the USA for all our colleagues.
We all look forward to welcoming the talented people at Minit Mart into the EG Group family and will work together to provide customers with an even better retail experience by expanding our convenience store proposition."